Coordinator News
The following article is a reprint from March 2016.
In preparation for MNO this month, I wanted to share an excerpt from the Generations magazine. This article entitled "Motherhood: Seeking the Kingdom by Loving My Neighbor" by Kelly Crawford really speaks to my heart. ~Velvet
"Our purpose here on earth is to glorify God and fulfill His purposes. Even a cursory glance at Scripture reminds us that our life is found in serving, denying ourselves, and living for others. Nothing provides a better opportunity to model Christ's life in this way than a mother and wife, in her home, taking up her cross daily.
"Frankly, much of our work is the repetitious bringing order out of chaos. It's not glamorous. But our contentment in the mundane speaks to those around us of our willingness to wash feet alongside our Savior.
"I drove my oldest son to the work site where my husband is building a barn. There it stood magnificently, dwarfing all the houses around it. It was grand and perfect. I and everyone else who drives by can see where my husband's hours, sweat, and stress have gone—there's a fabulous building to evidence all his hard work.
"I thought about that this morning as I picked fuzz, paper, and socks off the floor—again. In the privacy of my bathroom, no one sees how many times I put the towels back, empty the bathtub from water little ones forgot to drain (and scrub the resulting residue), straighten things out of place—all just feeble attempts to avoid getting overrun by clutter.
"Moms and wives at home feel frazzled. And often they feel resentful or alone. It's little wonder why the feminist movement so easily persuaded them to leave home. We all crave evidence of our hard work. We want a grand building at the end of the day to hear the oohs and ahhs. It's human.
"But according to God's Word, we are building something grand, and earthly accolades are not the prize. 'Every wise woman buildeth her house: but the foolish plucketh it down with her hands.' (Proverbs 14:1)
"However, our building is a slower, less-noticeable process. We are building homes, which build people, which build legacies, which build the Kingdom. And the stamina to put our hearts, minds, and bodies to such a task must be fueled by a vision of what's ahead. We must set our minds on things above, even in the midst of handling things here.
"This work isn't about the dust bunnies, the spills, and the constant striving for order from chaos. This work is about faithfulness, perseverance, and understanding that God's plan for us is perfect, though life is not, and that we are HIS workmanship, created to build right here for His glory." (pp. 22-23)
Board News
The next board meeting is February 10. The Board has divided up the Coordinator responsibilities for the spring semester since Melissa Creech has stepped down. Per our bylaws, in the absence of a Coordinator, the Membership Director presides over meetings.
The following committees now have new board liaisons:
Senior Graduation-Michelle
Coordinator Nominations
It's time to start thinking about who you will nominate for the position of Coordinator for the 2020-2021 year. Persons nominated must be REACH members in good standing for at least 3 years.

Nominations will be open from February 3 through February 17

. The nomination link is at the end of this post. Other information related to the nomination/voting process: …
REACH Meetings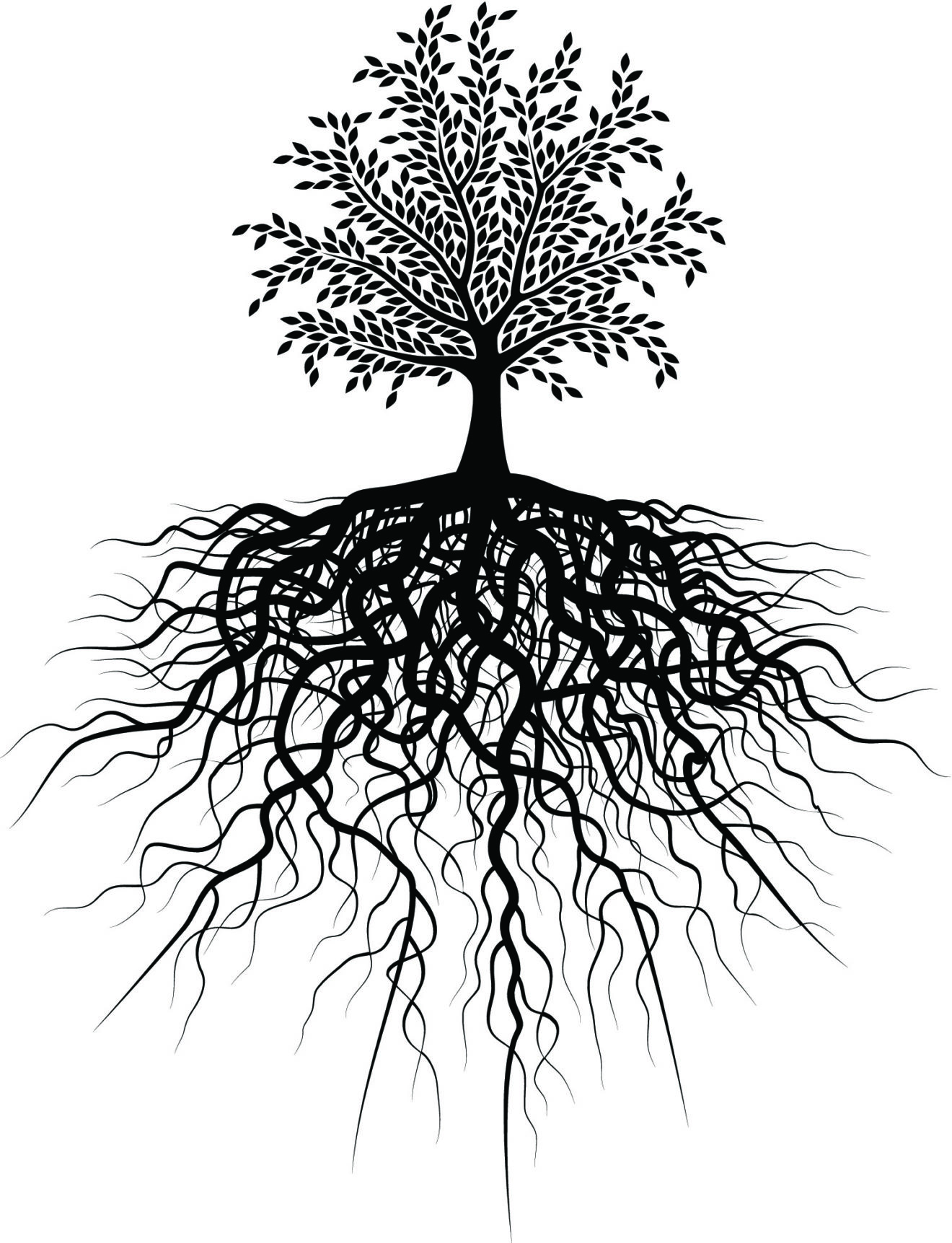 Moms' Night Out
-Grow Them Well-February
Sign-up deadline is February 16.
Need an evening out with other home school moms? Need an evening where you don't have to cook? Need an evening filled with fellowship, camaraderie, fun, games, and door prizes? Most of all. . . need an evening of encouragement? If so, this evening is for you as we explore the theme, "Grow Them Well!" We …
Moms' Night Out Door Prizes
The mentoring committee is currently collecting door prizes for our Moms' Night Out coming up in February. Do you have a slightly used book that you think other moms may want to read? Do you have a gift that just wasn't exactly what you were expecting or needed/wanted, and you would like to re-gift it to other moms? …
Please let us know by February 18 if you have a donation for our door prizes.
Discovery Fair-
March
Hello! It's time to get ready for the REACH Discovery Fair!
One exciting addition this year, is PreK and Kindergarten are allowed to enter into Art, School projects, and Family projects. They can do small projects or display something they have made. They will not be judged, …
Deadline to sign up is February 18.
If any teens are needing community service hours I have got an opportunity for you! I am needing teen or adult volunteers to help with the Discovery Fair in March. I need 3 "timers" to assist the judges in keeping presentations at 3 mins, and 4-6 "runners" to take score sheets from judges to the score table. Super easy! If this is something you or your teen would like to do please contact Brandy McClure ASAP.
mcclurehomeschool5@gmail.com
Membership News & Reminders
Welcomes and Farewells
Brad Drewry and Mikki Dennis live in Dardanelle and have two children: Dallen Drewry, age 13; and Denleigh Drewry, age 4. Mikki will serve on the Book Sale Committee.


REACH says farewell to the Wood family and wishes them well.


REACH also says farewell to the Creech family and wishes them well in their move, and thanks Melissa Creech for her service to REACH as Coordinator.
Second Semester Membership Dues
If you are unsure if you owe second semester dues, check your email to see if a reminder was sent to you. Dues are $35 for spring (when paid after January 15th) and can be paid by mail or by PayPal. Payment details are in the email that was sent out to those who still had not paid dues by January 15th. If you have questions about your dues, you may contact Kathy Chauffe or Jana Olson. Thanks!
Business Directory
The Business Directory has been combined into our Membership Directory. Businesses are listed with the member who owns the company. You can now search for business type/information on the Membership Directory page. If you own a small business and would like to provide information, please email web@rsvlreach.org. Please include the business name, contact information, a link to your business website or …
HSLDA
If you plan to join HSLDA you can receive a discount as a REACH member. Just enter the code 210726 when prompted. Annual membership is $115 with our group discount, a savings of $15.
Yearbook
Check out our new yearbook tab under the teacher toolbox. It has details on photo submissions, senior page submissions, yearbook orders, and yearbook deadlines. All yearbook events on the calendar as well as yearbook posts automatically feed to this tab so you can find all of our yearbook information in one place.
Final deadline to order yearbooks is March 31.
PSP Day-Parties/Skating/Parks
Valentine's Day Skating Party
This should be a lot of fun! We are meeting at the skating rink to celebrate Valentine's Day!

All ages are welcome

. We will be providing light snacks: cupcakes, cookies, and drinks. You are welcome to bring your own snacks and drinks too.

Please sign up by February 12th.

We need a minimum of 35 skaters to keep the cost low …
Remember that the 2nd Friday of each month is devoted to PSP-Parties/Skating/Parks. These activities are open to all ages including teens, but there must be an accompanying adult.
Spring Semester Clubs meeting in February or early March
Homeschool Huddle: Teach the Child Not the Curriculum Intensive-
February
Facilitators-Nathaniel & Lauren Scott
We will host and facilitate a discussion on the topic of teaching the child and not the curriculum. Moms and Dads are encouraged to attend, bringing both questions and ideas to add to the discussion. This will be an open conversation about training your child—whether spiritually, volitionally, emotionally, morally, physically, relationally, and/or mentally. This will NOT be a class or …
Computer Hardware Intensive-
February
REACH dad, Jason Hann, will briefly talk about the history of computers and will take apart a computer to show its different components.

This intensive is open for ages 10 and older.

There will be a limit of 15 participants. If you have questions, contact Sarah Hann. Computer Hardware Intensive Sign-Up
Note Taking Skills Intensive-
March
Note Taking Skills Intensive Sign-Up
This intensive is for grades 9-12

.

Sign-up deadline is March 2.
Being able to take good organized notes is very important in a college classroom. We will be discussing the reasons why note taking is important and learning different methods. We will work through practical examples and practice taking notes during a lecture. …
Cake Decorating Intensive

-March
Cake Decorating Intensive Sign-Up
This is open to ages 8 through adult

.

Sign-up deadline is March 12.

Ages 12+ may attend alone. Ages 8-11 must be accompanied by an adult. Moms (and dads) are welcome to participate in this intensive. It will be taught by Amy Hughes, former member of REACH. Amy is an amateur cake decorator with 25 years …
Understanding Literature-
April
This intensive will be an introduction to reading literature using a combination of fairy tales, fables, and poetry.
Sign-up deadline is April 16.
This is open to grades 5-7.
Understanding Literature Sign-Up
Field Trips
What spring field trips would your family like to participate in?
There are so many great opportunities in our community as well as surrounding areas for field trips! If there's somewhere fun and/or educational you've been wanting to go perhaps you'd like to organize a field trip the spring semester so other homeschool families could join in!

Anyone in REACH can plan a field trip

. Here are some ideas of potential field trips: …
The Diary of Anne Frank Play Field Trip-
February
The Diary of Anne Frank play is for grades 5th through 12th. The play starts at 12:00 and lasts 90 minutes. I currently have up to 30 seats reserved, so if we have more than that sign-up I will have to contact them to see if we can get more seating. We will meet at the performance hall 15 minutes …
Deadline to sign up is February 7.
Frozen Play Field Trip-
March
E-mail or text Allison to sign-up.

Sign up by March 11th .
We will meet in the lobby of The Center For The Arts at 8:45 a.m. The play starts at 9:00 a.m. Allison will collect money and pay for tickets once everyone has arrived. Please note that there is no food or drink allowed in the auditorium.
Potts Inn Museum Field Trip-
March
Potts Inn was a stagecoach station on the Butterfield Overland Mail route from Memphis and Fort Smith during the 1850's.

Deadline for sign-up is March 18th.
Wild Wilderness Drive Through Safari-
April
Wild Wilderness Drive Through Safari Website
Wild Wilderness Drive Through Safari Sign-Up
Deadline to sign up: March 30.
The rates will be as follows: 2 and under are free, $6 for ages 3-12, $8 for students ages 13-18, $13 for non-student adults (teen and above)
A minimum of 12 is required for these rates. Please bring exact …
Golf Mountain Mini Golf details
coming soon.
Kindergarten Graduation-May 16
Kindergarten Graduation Sign-Up Link
Deadline to sign up: March 30
What your child will need to know for the graduation:
Verse: Please learn in this version so that all the children are saying the same thing and no one gets confused, thank you!
Psalm 119:105 NKJV Your Word is a lamp to my feet and a light to my …
Teen Events
Teen Board Game/Fellowship-
February
Teens will bring board games of their choice and food/drink item as designated on sign-up form.
High School Art Class
This class will meet on the first Tuesday of each month and is open to grades 8-12. February - ink (yes, that's next Tuesday) March - colored pencils April -TBD
Teacher: REACH mom - Kelly Lilley
Deadline to sign up is February 1st.

Supplies: To be given per each class session …
Moms' High School Class: Navigating the Maze
This class will meet for three different evenings in May and June. Topics to be covered include: recordkeeping, credits, transcripts, smart core, ACT/SAT, college admissions, scholarships, CLEP, AP, concurrent classes, and more. Please

sign up by April 14

if you are interested in attending. Location and exact times will be communicated to those who sign up. Contact Velvet with questions …
Jr/Sr Banquet-
April
Feb. 27- Early Sign-Up Date –$15/$25
Mar. 5- Late Sign-Up Date –$25/$35
Mar. 27-end

of "text/call while you shop"
Sign-up link coming in mid-February.
GIVE TO REACH
FlipGive - To become a team member, use code C339UZ when prompted.
Fresh Roasted Coffee and Artisan Tea
Labels are collected at each REACH Meeting. A collection box is also located in the REACH Library. For the new style of Box Tops, you will need to use the Box Tops phone app to scan receipts within 14 days of purchase.


REACH Codes/Information
REACH Library Information
Please note that this information is for current REACH members only.
Sign in upon arriving and sign out upon leaving.
No food or drink allowed in the library.
Follow displayed instructions for checking out and returning books
Use the 3,400+ items

REACH Library Database
Check out our new library tab.
Local, State, or National Events
**The following are not REACH sponsored events but are provided for informational purposes only.**
Jubilation Jazz-February 1
This musical event is sponsored by First Baptist Church of Russellville.
Jubilation Jazz-Sharing God's Message with Big Band Jazz
Teach Them Diligently Convention
Teach Them Diligently is a three-day convention that equips you to raise well-rounded children and strengthen your family relationships through Biblical homeschooling. Click here for more information. They have offered REACH members a $10 discount …
Runnersville Ladies Training Camp Information
This information was shared by Katie Rose, former member of REACH, concerning an opportunity for girls grades 1-6 to participate in Wonder Girl Walkers & Runners, as well as many options for ladies.
Runnersville Ladies Training Camp 2020
Russellville Shooting Sports
Parents, Russellville Shooting Sports is gearing up for another great season! AYSSP (Arkansas Youth Shooting Sports Program) and the Arkansas Game & Fish Commission partner together for this trap shooting program. It is open to both boys and girls...those who have shot a gun before …