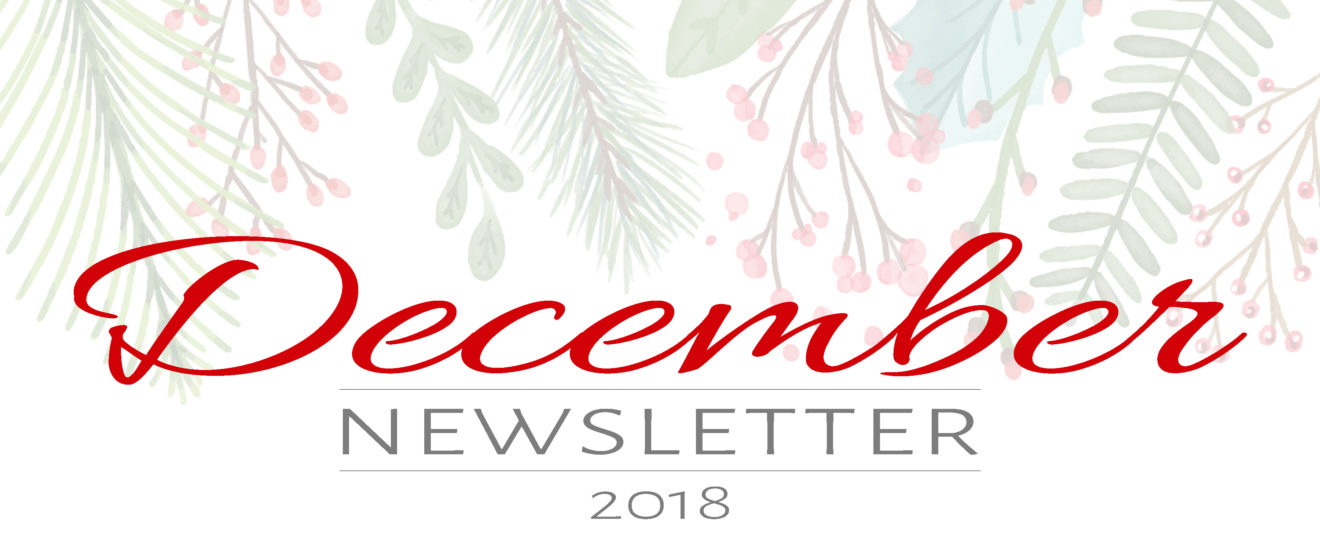 Coordinator News
Dads. Papas. Fathers. You are an important part of a well-rounded homeschool experience! In saying this, I do not simply mean providing a paycheck. I mean dads are a critical part of forming the essence of who our children turn out to be. Values, skills, character traits, and beliefs are all things that need to be imparted to our children on a regular...if not daily...basis. Our children need this role model input from both sexes. I know some conversations are difficult to start because they are awkward. Please, dads, never let this stop you from being the leader of the home that God designed you to be! Please, take the lead. Now more than ever, your children need your guidance. You can always preface a spoken word by, "I know this might be awkward to discuss, but..." or utilize other forms of communication such as texts, emails, even notes scribbled out on a paper towel or a dry-erase marker used on a bathroom mirror. Get conversations started. Never underestimate your impact on your children. Remember your "why" during your interactions with your toddlers, pre-schoolers, elementary age, pre-teens, and teens. At every age and every stage, your involvement is paramount. Below is a short, interesting article about specific ways dads can be more involved.


[I know we have several single mothers in REACH, and to you, I lend you my full support.]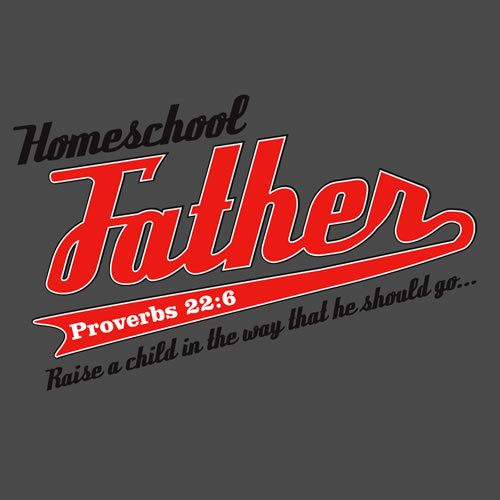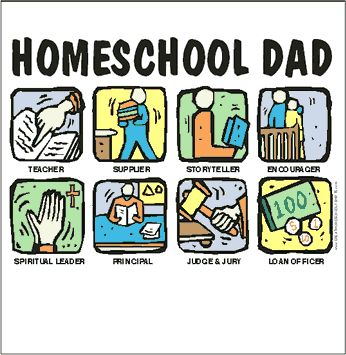 2018-2019 Board Officers
Board News
The next board meeting is January 17.


Meet the Board
Erin and Warren have been married for 24 years and have 3 kids, 2 of which (Max 16, Asa 11) are still at home and homeschool. Erin is enthusiastic about nutrition, helping kids (especially those in foster care and those with special needs), helping those with diabetes, and learning more about the Lord through Bible Study Fellowship (BSFinternational.org).


Kathy Chauffe-Membership Director
My husband, Andy, and I have 3 children. AJ is 15, Abby is about to turn 13, and Eli is 8. Andy and I will celebrate our 30th anniversary this summer. After living in Florida and Louisiana, we are happy to call Arkansas home. I was a public school special education teacher until our son, AJ, was born. I was a reluctant homeschooler at first. My husband asked me to pray about homeschooling our children instead of going back to work as a public school teacher. I agreed. And I did pray about it. I prayed that the Lord would show my husband he was wrong. It didn't work out that way. Instead the Lord laid it on my heart to educate our children at home. I'm so thankful! I wouldn't have it any other way. We have been homeschooling for over 11 years now. Being part of REACH has been a tremendous blessing to our family. I have been privileged to serve as Membership Director for 3 years and was just affirmed to continue serving in that role. Thank you all for entrusting this important job to me! I love meeting the new families coming into our group as well as staying connected with the rest of our membership. We have a wonderful group and I am truly blessed to be part of it!
Monthly Meetings
MNO Wrap It Up! & Last Minute Gift Grab-December 3
REACH is gearing up for a great time of fellowship and fun preparing our homes and hearts for celebrating the birth of Christ. Whether you are needing help wrapping gifts, would like to be a vendor and sell items, or just want to enjoy some fellowship, find out more about this event below: Lots of Details Here
We have some great meetings scheduled for the spring semester:
Mom's Night Out-February 21
Membership News
Second Semester Membership Dues
If you opted to pay your dues by the semester, it is time to pay for second semester. Dues are $30 if paid by January 15th, $35 after January 15th.
2. By mailing it to the REACH PO Box: REACH Attn: Membership, P.O. Box 12192, Russellville, AR 72812
Welcomes and Farewells
REACH says farewell to the Carpenter Family and wishes them well!


PSP Day-Christmas Party-December 14
🎄🍪🎶Join us for a REACH Christmas party!🔔🖍⛄ Each family should bring Christmas goodies to share (REACH will provide table service and drinks). Then we'll sing Christmas carols, play Win, Lose, or Draw (Christmas edition) , and play Bingo (with prizes for all the kids!). Please sign-up by Dec. 11.
REACH Christmas Party Sign-Up
Remember the 2nd Friday of each month is devoted to PSP-Parties/Skating/Parks. These activities are open to all ages, but there must be an accompanying adult.
Nursing Home Visit-December 7
The December nursing home visit is always a special time.  If you have not come before but have been planning to try this ministry, then the December visit is for you.  We will play instruments and sing.  For this month we sing Christmas songs.  Kids or parents may play any songs though--songs do not have to be Christmas themed.  Lastly, …
Intensives
I want to say a big "Thank you" to the ladies on the intensive committee for hosting the various intensives this semester.  We had some great ones!!  I would like to encourage the homeschool families to take advantage of these great opportunities being offered to your children. We are working on next semester's line-up.  Please be watching for sign ups/ …
Coming in February. . . Essay Writing Intensive
Teen Christmas Party
Bring a wrapped gift that you spent NO money on....whatever that may mean to you...gag gift or something homemade or something bound for a yard sale anyway...however you ethically obtained it. All gifts must be "G" rated. Please sign up ASAP.
Teen Christmas Party Sign-Up
Field Trips
Arkansas Homeschool Day at the Capitol-February 26
Families, please mark your calendars NOW for Education Alliance's 2019 Homeschool Day at the Capitol.  Sign-up information will be shared with REACH members when it is received from Education Alliance in a few weeks. This event only occurs every other year, so don't miss out!  It's a wonderful day to meet legislators, gift them with delicious homemade goodies, sit in …
Club Events
We are looking for a couple more people to sponsor a club this Spring semester. They will start in January. If you are interested in sponsoring a club or continuing your Fall club through the Spring semester please contact Suzanne Sweet.


Testing
Dates, Times, & Location: TBA (will be early in May)
Cost: approximately $30/student due when the order is placed in February
Type of Test: Full Battery Iowa
Deadline to sign up is January 10
Recommendation on testing for those students who may attend college: test your student in a group setting starting around 5th grade …
High School Classes
REACH high school students are finishing up Foundations in Personal Finance this month.  Topics covered in this class are: saving, budgeting, life after high school, consumer awareness, bargain shopping, investing/retirement, insurance, money/relationships, careers/taxes, and giving.  We hope to offer this class again in 2021-2022. If you are interested in helping out our high school students by offering a class, please …
Fundraising Support Contests
Thank you to all who participated in the AmazonSmile contest. The winner of a 2018-2019 yearbook is the Phillip & Suzanne Sweet family. Congratulations!


The last competition is with FlipGive. The winner will receive 2019-2020 REACH membership dues. Check out the details below:
FlipGive Contest
Ready to shop? Ready to have a chance to have your REACH membership dues paid in full for next year?
Go to: REACH FlipGive Link and sign up as a REACH team member. Use team code C339UZ when prompted.
FlipGive has HUNDREDS of online retailers that make a donation to REACH when you …
GIVE TO REACH
FlipGive - To become a team member, use code C339UZ when prompted.
Labels are collected at each REACH Meeting. A collection box is also located in the REACH Library.
Fresh Roasted Coffee and Artisan Tea
Giving Bean roasts to order and ships coffee directly to your home or office so you'll enjoy the fresh-roasted difference, but...t
he difference isn't only in the taste....each bag helps the funding efforts of REACH.
Please consider using our unique charity link so that REACH receives a donation each time you shop.
REACH Library Information
Please note that this information is for current REACH members only.


Need help finding something in our library. . . we now have over 2,000 items in our database, so check it out:
There are many new items available for check out on the New Titles shelf and more will be coming soon.


Local Events
**The following are not REACH sponsored events but are provided for informational purposes only.**
When: December 1-2, 2018
Where: Center For the Arts, Russellville
Time: 7 pm Saturday, 2 pm Sunday
Contact: 479- 498-6600
Details: A night of holiday music and dance to kick the season off! Put on by the Dance Foundation! Some of our homeschool students will be performing!!



RHS and RJHS Jazz Band Christmas Concert
When: December 3, 2018
Where: Center For the Arts, Russellville
Time: 7-8:30 pm
Contact: 479-498-6600

Russellville Christmas Parade and Community Tree Lighting
When: December 6, 2018. (Note: this is is always the first Thursday of December)
Where: Downtown Russellville
Time: 6:30 pm
Cost: FREE!!


Contact: 479-967-1437
Details: Normally the biggest Christmas parade in the state!! Come enjoy!!



Feast of Carols
When: December 7-8, 2018
Where: Center For the Arts, Russellville
Time: 7-9 pm
Contact: 479-498-6600

Christmas Craft Market
When: December 8, 2018
Where: River Rock Venue, 367 County Road, Clarksville
Time: 10 am to 4 pm
Cost: FREE to look


Contact: Shawna: 479-650-8566
Details: Join us for a Christmas Craft Market featuring several local vendors! Homemade candles, scentsy, jewelry, chalk couture, unique gifts & more!




SALVATION ARMY
Bell Ringing started in November and ends December 24th. If you would like to ring the bell please call officer Andrew Thorson at 404-721-6532 for a time and location. Each time slot is a 2 hour volunteer time. You can get your church, Sunday school group, Boy Scouts, Girl Scouts, football, choir group.....and your family.........the list is endless. The more volunteer hours the less time paid out!! This kettle money goes to keep the door open for those in need and helps with Christmas for those less fortunate.

If you are interested in volunteering for Angel Tree you can call officer Shannon Thorson at 479-685-3891. There will be gifts to go through to make sure they are age appropriate and that the clothes bought for that child is the right size........Checking it once, checking it twice. Volunteers will also be needed at Christmas Distribution on December 19th at the warehouse at the fairgrounds. If you would like to sponsor a child please call officer Shannon Thorson to pick up an Angel Tag. Churches can sponsor a family as well. If you own a business, or know someone who does, let them know these children would appreciate a sponsor.
TeenPact
**The following is not a REACH sponsored activity but has been attended by REACH students. It is available for students ages 8-19.**
Heard about TeenPact but have no idea what it is? Looking for some Civics credit? Looking for leadership opportunities and/or extracurricular activities for your student?
From the TeenPact website: TeenPact is designed to help students understand the political process, value …